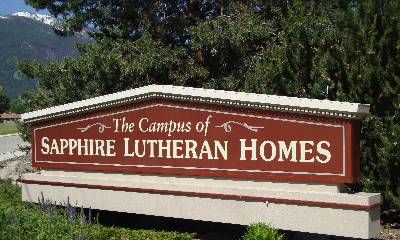 Sapphire Lutheran Homes, Inc. in Hamilton, Montana is a Christian oriented, non-profit, independent living center dedicated to enhancing the quality of life for it community of senior citizens. Community organizations and the local Lutheran churches support its commitment to excellence in serving the needs of the elders who live here.
The Corporation consists of a minimum of eighteen (18) members who are members of Grace Lutheran Church, Faith Lutheran Church both of Hamilton, Montana, or Our
Savior Lutheran Church of Stevensville, Montana. The remaining seventeen (17) members are sponsored by other community organizations interested in the welfare of the
corporation.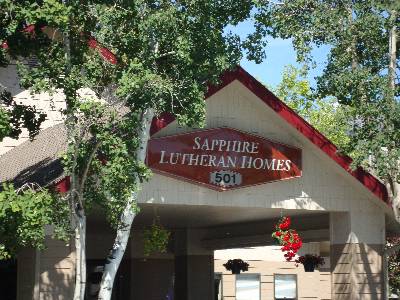 The campus offers a magnificent view of the Bitterroot Mountains, and in particular, Blodgett canyon which can be seen across Beaver Lake on the breathtaking grounds. It is comprised of three facilities, serving three income levels of seniors.
Sapphire Lutheran Homes is a 41 unit apartment building which serves moderate
income levels and offers two meals a day, weekly housekeeping, activities, maintenance
and a warm, family like atmosphere. Ten of these units are currently being licensed for
enhanced care (Assisted Living category A), in keeping with the mission of Sapphire.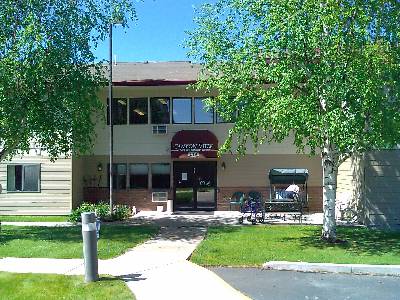 Canyon View is a 24 unit apartment building which serves low income seniors, offering
them the same amenities as Sapphire Lutheran. This facility was made possible by a
Rural Development loan and the tenants receive subsidy for their monthly rent, based on
their income.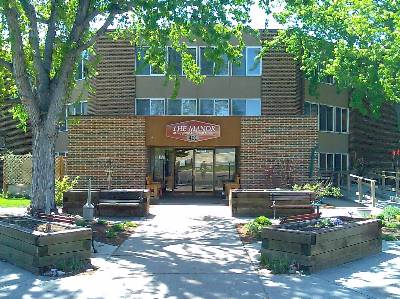 The Manor, purchased in 2003, is a 60 unit HUD facility. The tenants here are
subsidized by Section 8 and are also offered amenities provided by Sapphire's staff. A
HUD grant allows for a Service Coordinator at the facility.